Recent Watercolor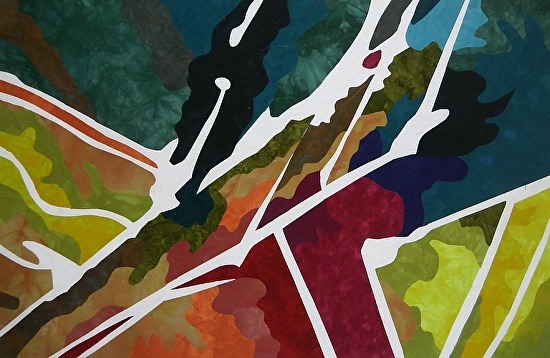 'Art Quilt Design #1' (20" x 30") was created in Katie Pasquini Masopust's "From Watercolor To Quilt" workshop November 3-6 at Art Quilt Tahoe. My first art quilt, in progress.
Latest News: Upcoming Shows and Activities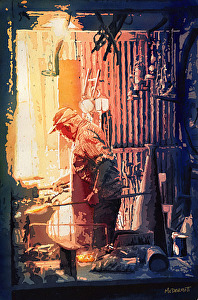 "The Blacksmith" (22" x 15") has been recognized as a Finalist is the June 2014 Boldbrush Painting Contest and has been accepted into the 46th Watercolor West International Juried Exhibition where it received the Henry and Fujiko Fukuhara Memorial Award. It will be on display at the City of Brea Art Gallery, Los Angeles, from October 11 - December 14, 2014. It has also been accepted into the April 2015 Watercolor Artist magazine's "Watermedia Showcase" as an honorable mention.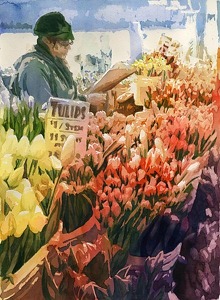 "Tulips For Sale" is included in the Alaska Watercolor Society's Annual All Member's Show from November 7 - 29 with a First Friday reception from 6:00 to 8:00 PM, November 7, at L'Aroma Cafe, located at 9900 Old Seward Hwy (corner of 100th Ave.)