Recent Watercolor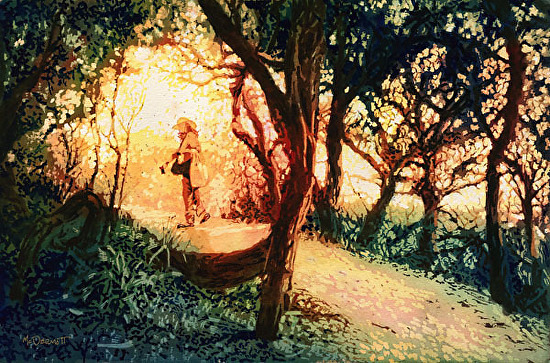 'Leaving Squeaky Beach II' (15" x 22") is second version of Cat walking up the path from 'Squeaky Beach', Wilson's Promontory, Australia
Latest News: Upcoming Shows and Activities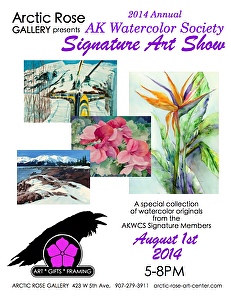 AKWS Annual Signature Members Show, August 1, 5:00 - 8:00 PM at Arctic Rose Gallery, 423 West Fifth Ave., Anchorage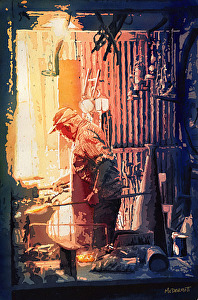 "The Blacksmith" has been recognized as a Finalist is the June 2014 Boldbrush Painting Contest and has been accepted into the 46th Watercolor West International Juried Exhibition.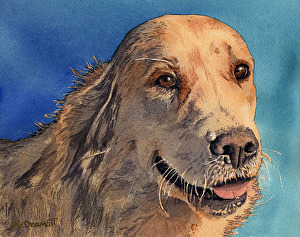 'Golden Lab' (8" x 10") was painted as a thank you gift to a friend in Tasmania that hosted us during our recent visit.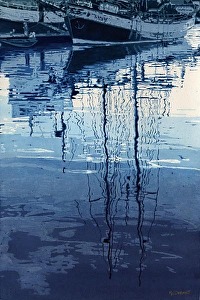 "Husavik Harbor, Iceland" (22" x 15") has been awarded an Honorable Mention in the 2014 Watermedia Showcase sponsored by Watercolor Artist magazine. The winners will be published in the April 2014 issue of Watercolor Artist.