Recent Watercolor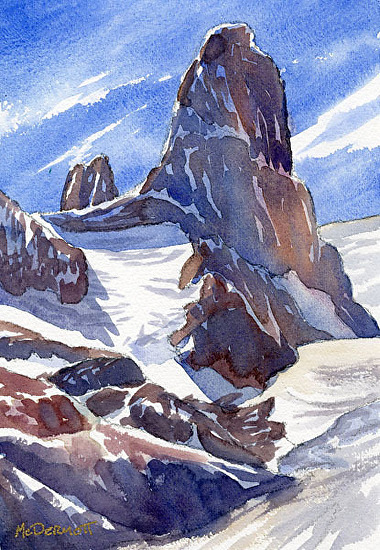 'Bugaboo Spire' (10" x 8") was painted in the Bugaboo Mountains last week during a workshop with Stephen Quiller and Liz Wiltzen.
Latest News: Upcoming Shows and Activities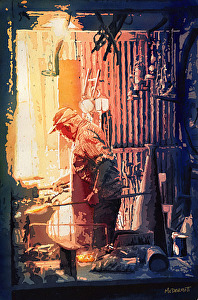 "The Blacksmith" (22" x 15") has been recognized as a Finalist is the June 2014 Boldbrush Painting Contest and has been accepted into the 46th Watercolor West International Juried Exhibition. It will be on display at the City of Brea Art Gallery, Los Angeles, from October 11 - December 14, 2014.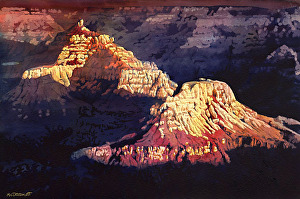 "Isis Temple and Cheops Pyramid" has been awarded Second Place in the 40th Annual AKWS Juried Exhibition. This painting, along with "Yucca", will be on display at blue.holloman gallery, 3555 Arctic Blvd., Anchorage from Sept. 5 - 29 as part of the exhibition.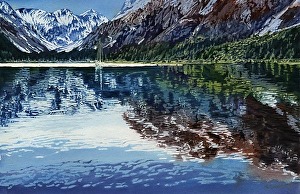 "Thumb Cove Harbor II" (15" x 22"), "Rovers Run #4" (15" x 22"), and "Juneau Creek" (15" x 11") have been selected into the "Top 30" of the 2014 Art For Alaska Parks Exhibition. The Exhibition will be on display at Stephan Fine Arts Gallery from September 5 - 19, 2014.